Live Blues Music Concerts, Shows & Events
Bringing you live blues music close to home and affordable, in the Fraser Valley of BC
Next Show:
Doors 7pm – Tickets $20 Advance / $25 @ Door
Purchase tickets here
Hambone Wilson is a transplant from Virginia, now residing in Bellingham. A dynamic guitarist and soulful vocalist best known for his twangy, pedal-to-the-metal licks, he moves from style to style seamlessly. Wilson is a gifted Slide Guitarist. and composes many original songs. Backing him will be David Stone on keys & Chip Hart on drums.
Join us for a night with Bone, Stone & Hart, at the Eagles Hall, Abbotsford.
---
Table Reservations is a Membership Perk. Purchase or renew your membership when you purchase tickets.
---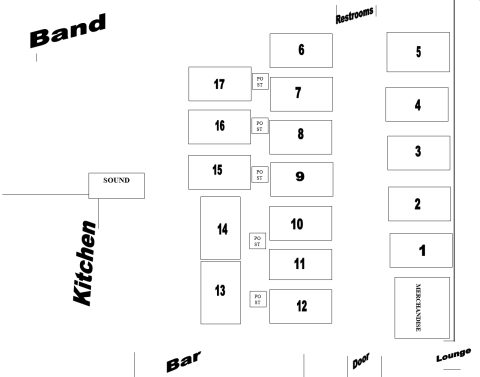 ---
Join our mail list or Facebook page to get the latest news and updates.
Online ticket sales are processed through Square. Bring a copy of your receipt as proof of purchase.
All ticket sales are final. No refunds. Refer to our Terms & Conditions.
Note: The Eagles Hall does not accept plastic payment. Bring cash or use the money machine in the Lounge.
---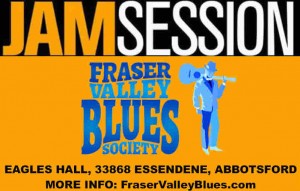 Held from Sept. – June (no jam July & Aug)
Note: Jam Session Door opens at 7 pm, music begins 7:30 pm & goes until 11 pm
---
Past Shows:
Terminal Station
Dalannah Gail Bowen
Wailin Walker Band
Chris Eger Band
Copper Crow Blues Band
Mojo Stars
Molten Blues
Wicked Grin
Kenny 'Blues Boss' Wayne
Mud Bay Blues Band
The Crissinger Band
Gary Comeau and the Voodoo All Stars
JW Jones
Steve Kozak
Incognito with Rob Montgomery
Bill Durst
James 'Buddy' Rogers & the Blue Hearts
Kal David – Lauri Bono and Angel Forrest
David Gogo
Angel Forrest
Nigel Mack
James 'Buddy' Rogers
Rockland Moran
Jason Buie Band
Keith Scott
Uncle Wiggly's Hot Shoes Blues Band
The Blue Voodoo
Jimmy D Lane
Chris Antonik
Arsen Shomakhov Band
Gary Comeau & the Voodoo Allstars
Deception Blues Band
Harpdog Brown Band