Blues Bands & Musicians
We want to acknowledge that it's the musicians and bands, that keep the music flowing. To support them, we offer this page. Explore their info, pages, music and  purchase their music. Like their Facebook page.
To have your Band listed, please purchase a Band Membership ($20 per year), then email a photo and short bio  of your band or act.
---
The Gale Force Blues Band has been active in the Vancouver blues scene for the past 15 years, playing modern Chicago style blues. A 7 piece band with 2 vocalists, 2 guitars, bass, drums, keys and percussion, we love what we do and are a whole lot of fun!
---
The Jason Lane Band is a blues band with solid roots in rock and pop music. The band embodies a traditional blues sound that incorporates the catchy melodies of pop and the intense guitar of rock. The result is a polished, smooth and downright groovy sound that is both contemporary and modern.  Based in Vancouver the band was formed in 2019 with founding members Jason Lane and Chantal Sayers. The rhythm section has Rob Cooper on drums and Bruce Morrison on bass.
Facebook: https://www.facebook.com/jasonlaneband/;
Youtube: https://www.youtube.com/channel/UC4eOBv7Puy9YlQVmYmOk_Yg
---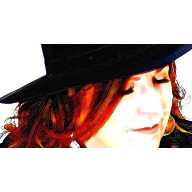 The Deb Rhymer Band is a Victoria British Columbia Canada favorite. The band includes Canadian veterans Kelly Fawcett on guitar, Andy Graffiti on drums and Phil Albert on bass guitar. Deb Rhymer struts the Blues with a sultry, uptown West Coast sound. Don't Wait Up is the new ten song recording from singer/songwriter Deb Rhymer.
Deb leads the Victoria Blues Society and the Sunday Blues Services in Victoria, BC.
---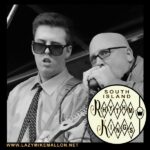 South Island Rhythm Kings, a mainstay on Vancouver Island, British Columbia, steeped in traditional early blues.
At the nucleus of the South Island Rhythm Kings is the father and son team of Lazy Mike Mallon & Carson Mallon, creating a musical bond on early electric blues, accompanied by seasoned musicians delivering their mutual love of "no school like old school" blues.
Their unique brand of entertainment delivers classic electric blues with engaging, high energy & beautiful harmonies that make you feel the music and get up and groove.  
http://www.lazymikemallonmusic.net
The Ocean Park Wailers is a seven-piece group whose focus is on Blues, Country Rock, Roots, R & B and Originals. The core of the group has been together since 2010. The Wailers have a dynamic style with the blazing guitar work of Kevin Irwin, a solid rhythm section with Paul Sorbara on drums, Russ Froese on bass and twin keyboard players Bill Brooks* and Jim Widdifield. Elliott Clarkson is on saxophone. To top it off they have a great vocal mix with lead singer Carolyn Neapole, as well as Kevin and Russ.
---
There Ain't No Party Like a BIG CITY PARTY!! Big City Soul is a 9pc R&B Soul Band. BCS consists of a Grooving Rhythm Section, The Dynamic Big City Horns, & Two Fabulous lead Vocalists.
https://www.facebook.com/BigCitySoul
---
Blues and R&B singer, Andi "Miss Behave" Martyn Jones, based out of Vancouver is backed up by Don Jones on Guitar, Rob Marr on bass, Brian McGibney on Keys, JT Platt on Sax and Ted May on Drums.
---
---