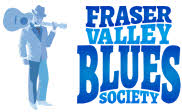 Fraser Valley Blues Society
Welcome! Thanks for visiting.  We've got some great music happening for you.  The FVBS offers live music in the Fraser Valley, including the communities of Abbotsford, Chilliwack, Hope, Agassiz, Mission, BC featuring bands, concerts and a monthly blues jam (Sept – June).
---
Kenny "Blues Boss" Wayne
The king of Boogie Woogie is coming to Hope!!  Kenny "Blues Boss" Wayne has a reputation of tickling the keys and producing a sound that is pure and lovely.  He'll be joined by two of his favourite buddies, Russell Jackson on bass and Joey DiMarco on drums.
Join us at the Hope Cinema, 376 Wallace St., Hope, BC on Wed., Jun 14 for an early evening, all-ages show. Tickets $25 Advance / $30 @ the Door.   Doors open at 5:30 pm, Show is 6:30-8:30 pm
Let's get more shows happening in Hope! Share the event and invite others to join you.
---
Molten Blues Band – Jul 8
Who doesn't like the sound of Stevie Ray Vaughn played with heart and soul? That's the way I describe the show Mike give's his audience as the front man of the Molten Blues Band. Raw energy, big sound and tunes you love – the band brings it all and lays it down at your feet.
On Sat., July 8th enjoy an evening out at the Coolrunnings Bistro with live music you'll love. Two areas for seating – the stage area tickets are $25, and the lounge area is $20.
Tickets go on sale on Friday, Jun 2 @ 10 am to FVBS Members, and to everyone on Sunday, Jun 4.
---
Albert Lee, Wed., July 12
Hope Cinema
British iconic Country Rock guitarist is coming to the Hope Cinema stage this summer!  He's played with the Everly Brothers, Eric Clapton, Emmylou Harris and now you get to see him up close and personal. Tickets $30 Advance / $35 @ Door
---
Local International Blues Challenge
hosted by the Fraser Valley Blues Society
Time to get some British Columbia musicians down to Memphis, TN to compete in the annual Blues Organization International Blues Challenge. We are offering a sponsor spot to a band, a solo/duo and a youth act to attend the IBCs in January, 2024. More info, including the applications –  click here.
---
Next Jam is Friday, June 9, 2023 then we break for the summer. We'll be back in September. 
---
---
Past Shows:
Who is the Fraser Valley Blues Society?
We are a group of Music Lovers who felt a foundation to promote, support, educate and enjoy live blues music in the Fraser Valley of British Columbia was overdue.
Since receiving our Charter as a Non Profit, this Society has been formed with the following objectives:
To promote and perpetuate Blues Music, and like music types in the Fraser Valley area.
To present live Blues performances at various venues to establish our region as a Blues destination.  The performers range from International acts to local musicians.
To give support to up and coming musicians and provide an opportunity to further their aspirations.
To inform and educate members of our related communities to appreciate live music.
Please help preserve and promote live music close to home by joining today.
Volunteers, musicians and other blues lovers are needed to fulfill our mandate.  We can't do it alone! Please contact us if you would like to contribute via a membership, sponsorship or volunteering at a venue.