International Blues Challenge (IBC)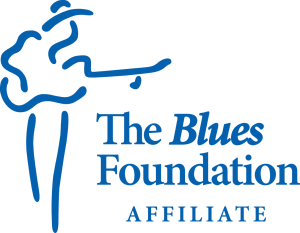 As an Affiliate of the Blues Foundation we are sending a Band and Solo/Duo act to Memphis, TN in January 2019 to compete in the International Blues Challenge.  Refer to the Blues Foundation Website for more information.
Registration for the 2018/9 Competition is officially open. Musicians and bands of the Blues Genre wanting to compete must read the rules & regulations and fill out the IBC application form and email to "info at fraservalleybluessociety.com" (replace at with @).
The first elimination round, consists of contenders submitting 3 pre-recorded songs to be blind tested by the judges, to select the top 3 acts to proceed to the finals. There are two categories: Bands & Solo/Duo Acts – fill out the application, and get your recordings submitted.
The final round of the competition will be held on Sunday, July 22nd at the Aldergrove Fair. Three finalists in the 2 categories: Bands & Solo/Duo Acts, will competing on the main stage that day for going to Memphis, TN to compete and play at the 35th Annual International Blues Challenge (IBC).
---
We need volunte
ers to help us with this event both for organizing and during the event. Please consider helping us out. We need dependable, organized individuals who have that love of music.
This is an exciting opportunity for BC musicians to share in the limelight and excitement of Memphis, TN. While in Memphis you get to meet other musicians and fans, from all over the world. It is an experience you will NEVER forget!
Get signed up for the notification that will be coming out soon!
---
In 2017 we sent two acts to Memphis:
Solo/Duo Acts: 
The Blue Hearts
Over a combined 50-year span Mark Comerford (Guitar, Percussion, Vocals) and Hank Lionhart (Vocals) have been performing and recording the blues and were privileged to represent BC at the IBC's in Memphis (Band Category) in 2015 with Uncle Wiggly's Hot Shoes Blues Band. With just guitar and vocals, The Blue Hearts play original songs in a traditional style staying true to the Blues. Here's a taste of the Blue Hearts at the semi-finals :

Thank you to Hank & Mark for representing the Fraser Valley Blues Society at the 33rd Annual IBC. They made it to the semi-finals but the competition was fierce so didn't make it through to the finals. The audiences loved the Blue Hearts!
---
Bands: 
James 'Buddy' Rogers Band
The James 'Buddy' Rogers Band went to Memphis in 2017 as the Fraser Valley Blues Society's band entry.
As a seasoned artist James Rogers has been playing the Blues for most of his life. He's toured extensively, played with many of the greats and has released 4 albums to date.