Bands & Musicians
Blues Bands & Musicians
The Musicians and bands are what keeps the music flowing. We want to support them as much as possible because without them, well, there just wouldn't be any music! Go to their pages, buy their music, Like their pages on Facebook, do what you can to offer support. Bands, if you would like a listing on our website, how about considering getting a Band Membership ($20 per year) to help us keep this website and the Society going.
---

James Thorhaug Band
James Thorhaug (guitar),  Kathryn Baird (keys / vocals), Kerry Paulicelli (drums) & Paul Silva (bass) create some great music together. The band plays a wide range of music from jazz, classic rock and blues.
We've been honoured to have the James Thorhaug Band host our monthly Jam Sessions at the Eagles Hall since 2014.  James does a great job of getting everyone up, matching musicians together to create some great sounds and keeping the show rolling.
---
A Street Blues Band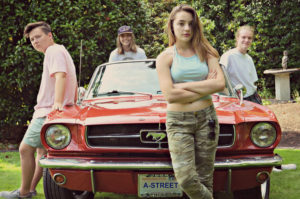 A STREET BLUES is a charismatic Youth Blues band from the Pacific Northwest with a flair for combining contemporary blues and classic blues standards. Members Croix Stone – 17, and Ava Adams -14, have been playing music together for over a year, and traveled to Memphis in 2016 to play the clubs of Beale Street with other youth musicians. In the spring of 2016 they joined forces with Brook Jones –15, and Christian Taylor – 14 and formed A STREET BLUES. With a unique chemistry and musicality remarkable for musicians so young, the soulful vocals of Ava, accompanied by the powerful instrumentals of Christian, Brook, and Croix make for a pleasing blend of hard rock and smooth blues.
---
Rock Bottom Blues Band
The Rock Bottom Blues Band is a Vancouver Canada based blues influenced band.  Original compositions are created by combining classical backgrounds with traditional blues, Delta blues, southern rock, Latin, R&B and Funk.
Band Members are: Alex Stan – Bass, Dave Jones – Drums, Mr. Lizard – Guitar, Mike Kirby – Vocals/Harmonica/Guitar
---
The Ocean Park Wailers is a six piece group whose focus is on Blues, Country Rock, Roots, R & B and Originals. The core of the group has been together since 2010. The Wailers have a dynamic style with the blazing guitar work of Kevin Irwin, a solid rhythm section with Paul Sorbara on drums, Russ Froese on bass and twin keyboard players Bill Brooks and Jim Widdifield. To top it off they have a great vocal mix with new lead singer Mike Sheeshka as well as Kevin and Russ.