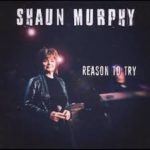 Shaun Murphy – Reason to Try CD
Released August 1, 2019
The new CD from Shaun Murphy, Reason to Try, released on Aug. 1, 2019 is worthy of a listen. This woman has chops! She belts out the songs with a growl and grump. Think along the lines of Tina Turner, Aretha Franklin, Carolyn Wonderland & Mavis Staples blended together and you've got the picture of this powerhouse vocalist.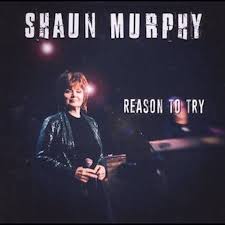 The CD features Kenne Cramer and Tommy Stillwell on lead guitar; Tom DelRossi on drums, John Marcus playing bass, Eric Robert on B3 organ, with Shaun doing vocals and tambourine.
A wonderfully clean mix, where the instrumentation is crisp and clean, the vocals are at the right volume to compliment the instruments, and you can differentiate every instrument and word. Kevin McKendree produced and mixed it all at the Rock House in Franklin, TN.
The CD features 14 cuts – the last title being an original from Kenne Kramer, Same Old You – a contemporary blues tune with catchy guitar riffs.
Shaun's version of Road House Rockin', a hard driving blues tune by Johnny Neal drew me right in. Many of you may not know Johnny Neal, he's written many a hit tune.
The title track Reason to Try, a tune by Danny Powers, is a testament to eyes closed, listening to the music and having your body moving of it's own volition. A perfect tune to slow dance to, embracing the one you love.
A bit about Shaun Murphy, she's originally from Nebraska but now resides in Nashville, TN. During the Ann Arbour Blues Fest, Shaun fell for the blues. On that stage she had Son House, Muddy Waters, BB King, Freddy King, Lightnin' Hopkins, also playing, so you imagine the impact that show had on her. Shaun also loves musical theatre and while in Detroit, she pursued plays to fill her musical thirst. Her role in Hair landed her a contract with Motown Records. While under that label she recorded a duo album with Meatloaf. The CD was titled Stoney & Meatloaf.
The Shaun Murphy Band is currently touring with Bob Seger, a testament to the band's finesse and showmanship. Shaun has been singing with Seger since the early 80's and I'm so very happy she has done her own thing and gotten her own music recorded. They say this is Seger's last tour so if you can catch their show in Washington State in September, you are likely to see a show that will imprint itself as a great show, you're glad to have seen.
Murphy has been recognized with 3 Grammy Nominations and 2 Bluesblast Music awards.
If you're looking for a CD that offers a great mix of rocky blues, traditional blues, down-to-earth tunes with lyrics that everyone can relate to, look no further. Shaun Murphy has a voice as sweet as honey, she changes it up and down and all around.
You can find the CD on CD Baby (https://store.cdbaby.com/cd/shaunmurphy10) or you can learn more about Shaun Murphy on her website: https://shaunmurphyband.com.