Live Blues Music Concerts, Shows & Events
Keeping live blues music close to home and affordable, in the Fraser Valley of British Columbia
Next Show: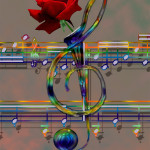 We are gearing up for the end of COVID restrictions and getting back to enjoying live music in our local community! With that in mind, we are targeting our first show to be on Saturday, September 25 at the Eagles Hall, 33868 Essendene, Abbotsford. The Board of Directors will be meeting soon to make a decision on which band we will be hosting so watch for our announcement soon! In the meantime, stay healthy, happy and makes someone smile! We can't wait to see you all again!
---
As we resume holding new live music shows in Abbotsford and surrounding areas, join our mail list or Facebook page to get the latest news and updates.
Show tickets can be purchased online or at one of our Ticket Partner sites (each poster lists those locations). Email transfers for ticket sales can be sent to "info at fraservalleybluessociety.com" (sub the word "at" with @).  You will receive an emailed receipt of payment.
Online ticket sales are processed through Square. Your tickets are picked up at the Will Call table, the night of the event. Bring a copy of your receipt as proof of purchase.
All ticket sales are final. No refunds. Refer to our Terms & Conditions.
Note: The Eagles Hall does not accept plastic payment. Bring cash or use the money machine in the Lounge.
---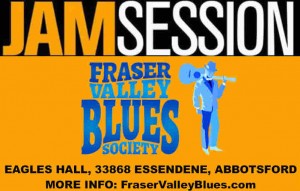 Held from Sept. – June Only. Resuming Oct. 2021
Click on heading to go to Blues Jam Session page.
Note:  Jam Sessions Door opens at 7pm, music goes until 11pm
---
Past Shows:
Wailin Walker Band
Chris Eger Band
Copper Crow Blues Band
Mojo Stars
Molten Blues
Wicked Grin
Kenny 'Blues Boss' Wayne
Mud Bay Blues Band
The Crissinger Band
Gary Comeau and the Voodoo All Stars
JW Jones Concert
Steve Kozak CD Release Party
Incognito with Rob Montgomery
Bill Durst
Jimmy D Lane & the LazerKatz
James 'Buddy' Rogers & the Blue Hearts
Kal David – Lauri Bono

and

Angel Forrest
David Gogo
Angel Forrest
Nigel Mack
James 'Buddy' Rogers
Rockland Moran
Jason Buie Band
Keith Scott 
Deception Blues Band
Uncle Wiggly's Hot Shoes Blues Band
The Blue Voodoo
Jimmy D Lane
Chris Antonik
Arsen Shomakhov Band
Gary Comeau & the Voodoo Allstars
Deception Blues Band
david gogo
Harpdog Brown Band